New Vendors
Our newest vendor is Dancingchick
She's returning to the Bedford Farmers Market after many years. Strawberry Preserves by the quart.
2018 Season Schedule at the CenterTown Pavilion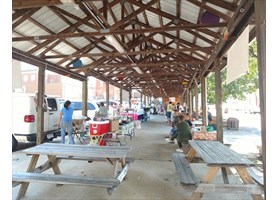 MAY - OCTOBER SCHEDULE
Tuesday 3:00 - 6:00 pm
Friday 7:30 am - 1:30 pm
Food trucks on Fridays 11:30 - 1:30
First Saturday of Month 9:00 am - 1:00 pm

ONLINE MARKET opens every week on Wednesday morning, and closes on Sunday at midnight. Pickups are during our regular Tuesday Market from 3 - 6 on
Tuesday. Shop as much as you like for one delivery fee.
Market is OPEN
You can sign up now for our market. Click Join to set up an account.

Our store "opens" on Wednesday mornings, and "closes" on Sunday night. Your products will be delivered to the market on Tuesday, ahead of our opening at 3:00. You can pick up until 6:00. If you need other arrangements, please contact the manager at BedfordFarmMarket@gmail.com

Continue to Check with us during the season, as we will continue to add vendors. We have 2 more getting their products ready now.
Welcome Farmstead Ferments.
Oh, so good naturally fermented products. Full of probiotics and good for your gut. I've been using their products for years, and just love them. So happy that they are joining us at the online market. For now, they'll just be with us one week a month, due to their delivery schedule, so STOCK UP. These products keep well in the fridge.

https://www.farmsteadferments.com
Welcome Oslin Creek Livestock
Oslin Creek Livestock is returning to the market this year on Tuesdays, Fridays, and here in the online market. Steve's Beef, Pork, and Eggs have been a hit at the market. The Uprooted Food truck is now serving his beef. (They will be making appearances on Food Truck Fridays.)

http://www.bedfordeconomicdevelopment.com/?bedford_grown_partic=oslin-creek-livestock-company
Welcome H & H Farms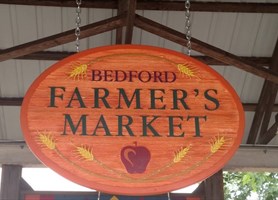 H & H Farm raises Heirloom hogs in Charlotte Court House. They were a very popular vendor last season at our Friday market. They're selling their heritage pork products and eggs now on our online market, and select Tuesdays.

http://www.h-n-hfarm.com
Serving the Bedford Community
Bedford Farmers Market provides our community with the freshest, locally grown and produced goods from farmers, producers, and craft vendors. We support local agriculture and producers by providing a direct market for their products to our community